Welcome to COGS Enterprises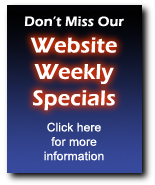 At COGS, we specialize in supplying a wide range of products for both homes and businesses. Our diverse product selection includes Packing, Janitorial, Lighting and Safety Equipment.

For over 20 years, we have earned a reputation for quality products and competitive pricing. But the core of our business is a dedication to customer service that is second to none.

Be sure to check out the COGS Product Pamphlet for a listing of available products.
Phone: (630) 766-5400 • Fax: (630) 766-5593 • Email: Sales@CogsEnterprises.com